Barely 6 days to the start of the English Premier League for the 2022/23 season, news has emerged of a possible loan move for Chelsea's second choice goal keeper, KepaArrizabalaga.
According to the Athletic, Kepa is in discussion over a loan move to a Serie Aclub, Napoli. Should this rumour be true, it would be a big mistake to allow Kepa Arrizabalaga to leave on loan this summer.
Why it would constitute a mistake to allow Kepa Arrizabalaga to leave during this transfer window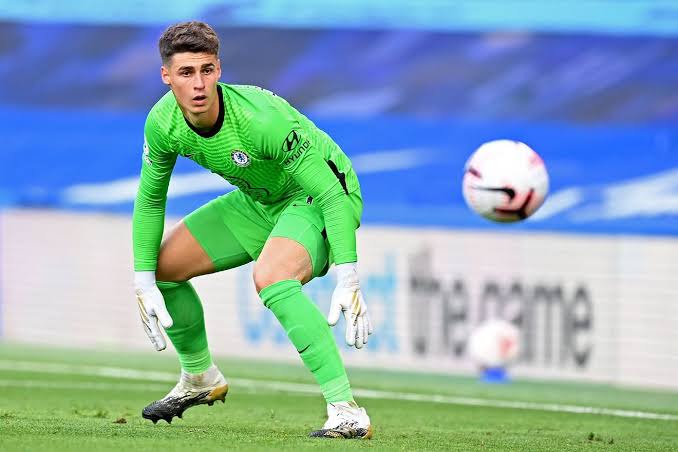 Photo Credit: Marca
Kepa Arrizabalaga may have fallen down the pecking order at Chelsea, especially since Edouard Mendy rose to the top as Chelsea's first choice goal-keeper, yet he is one of the top-quality goal keepers you can find around the world at this moment.
Letting such a top-quality player leave on loan this summer window will surely be a mistake.
Again, Chelsea have struggled badly to recruit the right kind of players to the club, especially since the new owners took over the affairs of the club.
Lending one of their best players out so easily in this summer transfer market is itself a mistake.
Chelsea is yet to sign a quality goalkeeper.

Photo Credit: A Stamford Bridge too far
Interestingly, Chelsea are yet to sign a quality goalkeeper of the quality of Mendy and Kepa. At the moment, Chelsea seems not to be attracting the right players they need.
I fear that should they let Kepa Arrizabalaga leave on loan this summer, they will be stuck with just Edouard Mendy and Marcus Bettinelli, which, in my opinion, will not be enough for Chelsea to challenge their competitors.
Any decision to loan Kepa should be questioned, simply because it is certainly going to be a regrettable mistake.
Edouard Mendy, for me, has lost his spark and now concedes goals easily and cheaply.

Photo Credit: S.I
Mendy needs Kepa Arrizabalaga to keep him on his toes. Someone who would give him the competition he needs. Should Kepa be loaned out, which in my opinion is a mistake, Mendy will surely become more complacent, and this could cost Chelsea this season.
So, even if Kepa Arrizabalaga wants to leave Chelsea desperately, more adequate steps should be taken by Chelsea to force him to stay at the club so as to avoid making a big mistake. Don't you agree?
Leave your comment below. Let's know what you think as well, if it's okay if Kepa Arrizabalaga is loaned out this summer.